AGT 200 lb Cast-Iron Blacksmith Anvil 100 kg Heat Treated Long Single Round Horn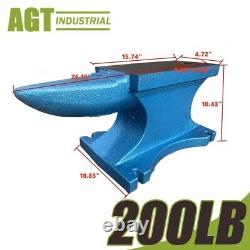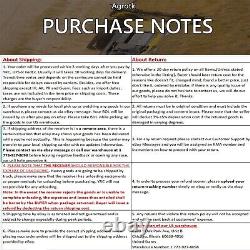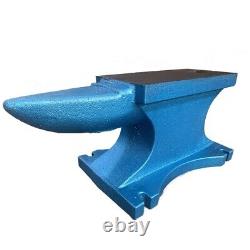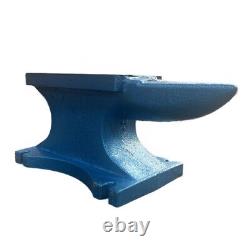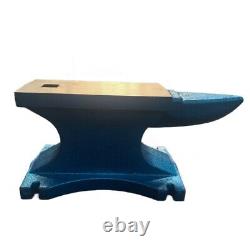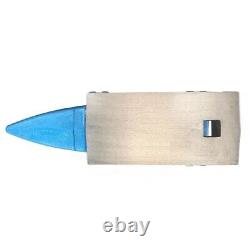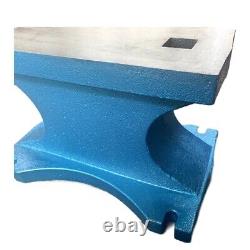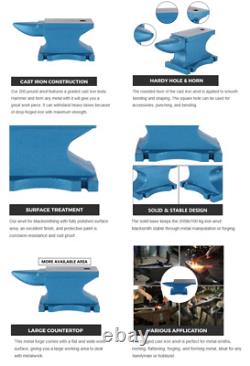 Premium Material: This anvil is made of high-grade cast iron with paint coating, wear-resistant, resistant to corrosion and rust. At the same time it is very strong and resistant to beating. The solid base also keeps it sturdy. Large Working Area: This anvil metal 200 lbs forge comes with a comfortable and wide work surface, giving a large working area. The wide countertop and flat surface provide a better user experience.
It can also bear a long time thumping. Multifunction: Rounded horn for smooth bending and shaping, Hardy hole for accessories, punching and bending. Clamped or bolted to the work bench to hold it still and it works just fine. Wide Application: The anvil is ideal for hammering, straightening, and for shaping workpieces. It is widely used by metalworkers and smiths in any metal shop.
It is excellent for riveting, flattening, forging, and forming metal. Our iron anvil blacksmith with protective paint, is corrosion-resistance and rust-proof.
The solid arched base keeps the 200 pounds anvil blacksmith stable through any metal manipulation or forging. This metal forge comes with a flat and wide work surface, giving people a large working area to deal with metalwork. The blacksmith anvil hardened iron is perfect for metal-smiths, riveting, flattening, forging, and forming metal, ideal for any handyman or hobbyist.
Please note that we have 3 brands TOPCAT, MOWER KING, AGROTK, products of these 3 brands are totally exactly the same.