Antique Crisset Cast Iron Rush Dip Pan Circa 18th Century 9Dia. 3-1/4Deep 7 lb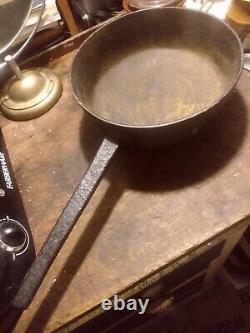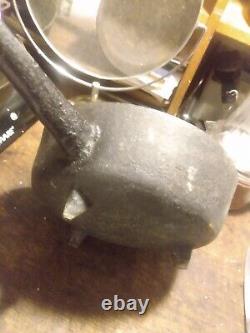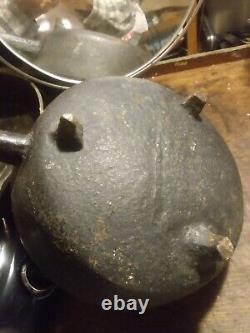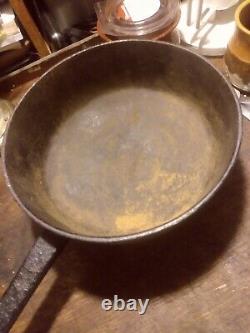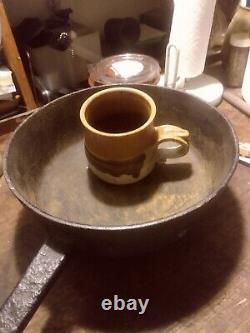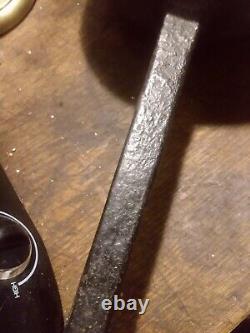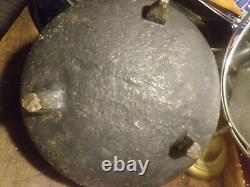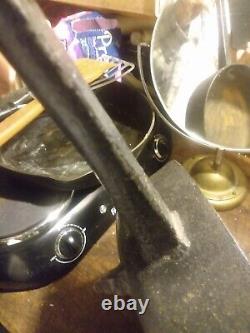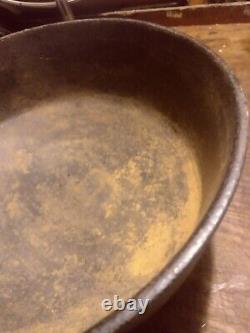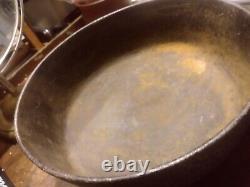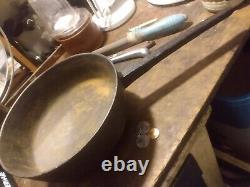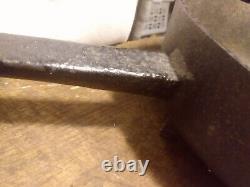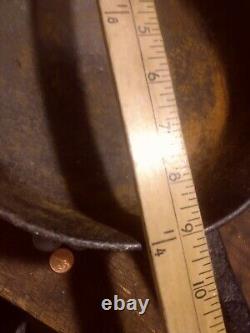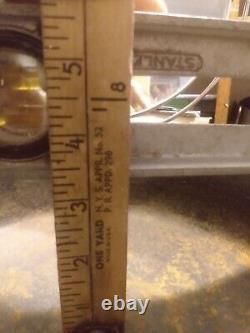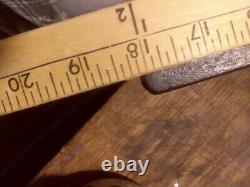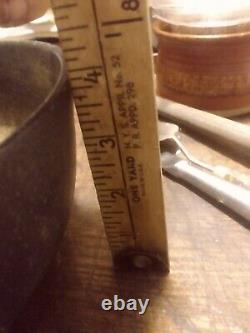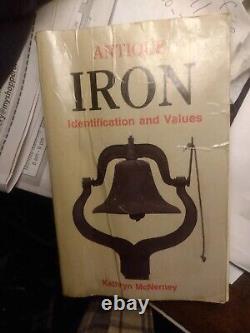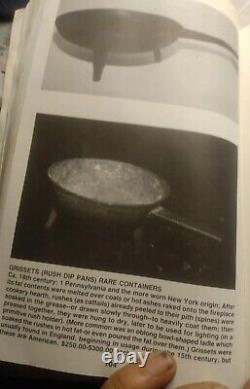 Used for making wicks for Rush lamps possibly 1800s in a book called ANTIQUE IRON there is one page that has two of these items shown. This item is in very very good condition.
The long handle shows many blacksmith hammer marks I imagine to keep it from slipping out of one's hands. There are no cracks chips or dents on this item. The feet on this cast iron item are firmly attached or more likely part of the casting process.