Lodge Blue Hen Chicken On Nest Cast Iron Dutch Oven Casserole Dish Enamel 2 Qt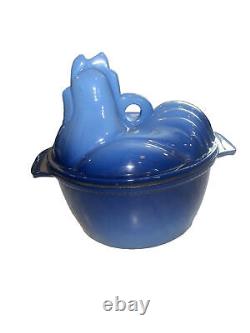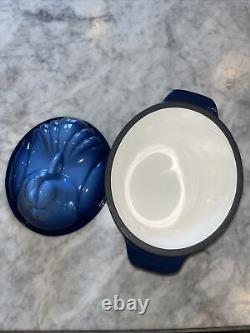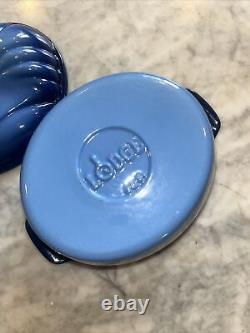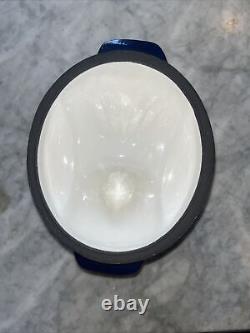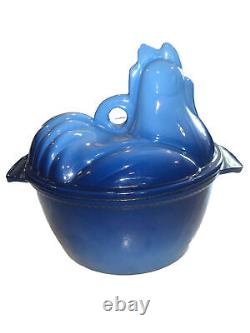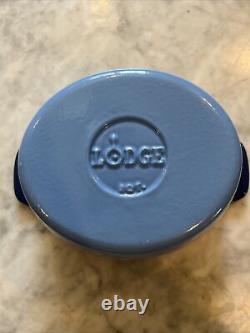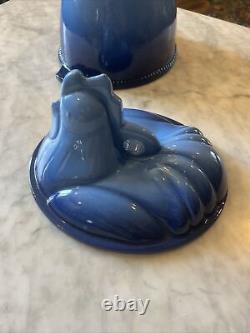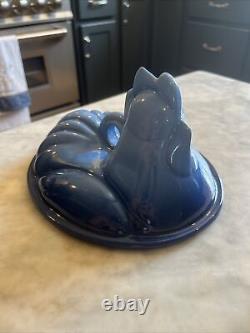 This stunning Dutch oven casserole dish from Lodge's Blue Hen Chicken On Nest collection is a must-have for any kitchen. With a 2 quart capacity and made of durable cast iron, this dish is perfect for cooking on gas or electric stoves. The oval shape and double handle design make it easy to handle, and the enamel surface coating gives it a beautiful and long-lasting finish. Featuring a lid and measuring 9 in height with the lid on, this original piece is a licensed reproduction of a classic design.
The item weighs 8.5 lbs and comes in a beautiful blue color that will complement any kitchen decor. This collectible cookware is versatile and functional, and will make a great addition to any kitchen collection. MINOR scratches on bottom (see photos).