New Powder Coated Cast Iron Kettlebell 100 Lbs Weights Strength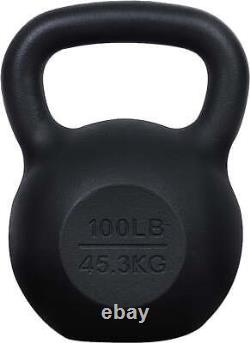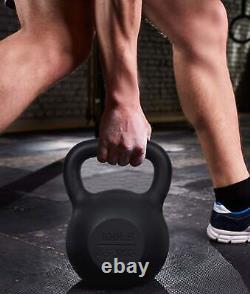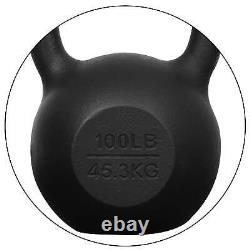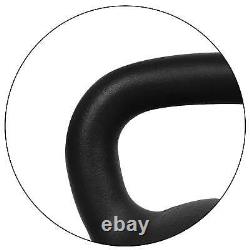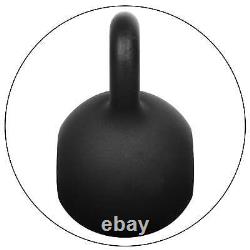 Durable and Rust-Proof: Our cast iron kettlebell is sturdy and powder coated to prevent rust and corrosion, ensuring long-lasting use. Weight Labeled for Easy Selection: The kettlebell is labeled with both pound and kilogram weights, making it simple to select the appropriate weight for your workout. Comfortable and Safe Design: The wide, slightly textured handle and flat base provide a secure and comfortable grip during exercises, while the powder coating reduces slipping risks. Versatile for Various Workouts: This kettlebell is effective for various exercises, including swings, deadlifts, squats, and lifting, targeting muscle groups such as biceps, shoulders, and legs.
Increase Strength and Endurance: Our kettlebell is designed to increase total fat burning and muscle toning, helping you achieve your fitness goals faster and more efficiently.